Archives by date
You are browsing the site archives by date.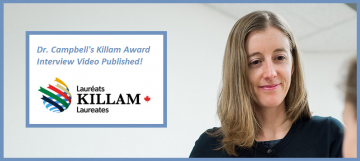 By hungsta2 on November 25, 2016
In Spring of 2016, Dr. Kristin Campbell was awarded the prestigious Killam Faculty Research Fellowship from the University of British Columbia recognizing outstanding promise to advance learning in her professional career during her sabbatical. Read more here. With the help of UBC Studios, Dr. Campbell was asked to share the story behind her research and inspirations throughout […]
By alexandra akl on November 17, 2016
Dr. Kristin Campbell gave the APNM Presidents' Lecture honoring the lifetime achievements of Dr. Don McKenzie at the Canadian Society for Exercise Physiology (CSEP) Annual Conference in October 2016.    Graduate students, Holly Wollmann and Kelcey Bland, also presented abstracts at the CSEP Annual Meeting.   Kelcey Bland presented  "Changes in quality of life among women engaging in […]
By hungsta2 on November 14, 2016
There is no excerpt because this is a protected post.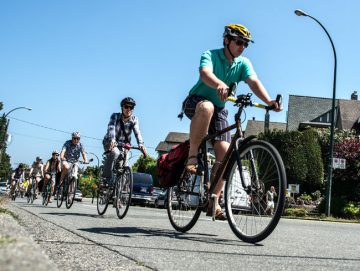 By hungsta2 on November 4, 2016
The UBC Department of Physical Therapy participated in Bike to Work Week, and it was a great success! We had 24 riders (Students from the Master of Physical Therapy program and Rehabilitation Sciences Graduate program, faculty and staff), and logged in a total of 141 trips over an incredibly rainy week. Our team ranked 3rd […]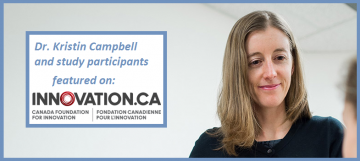 By hungsta2 on November 4, 2016
The Canadian Foundation for Innovation (CFI) is celebrating 20 years of excellence with stories on how "Research Builds My Community", and the work of Dr. Kristin Campbell, along with the women who have participated in research studies on exercising during breast cancer treatment, are being featured as a story. You can read the story "Research […]