Archives by date
You are browsing the site archives by date.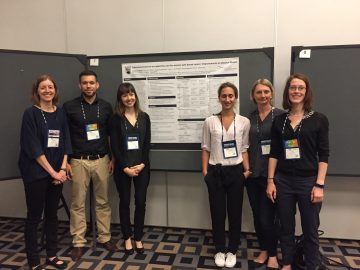 By alexandra akl on June 13, 2017
Kelcey Bland, an MSc student with Dr. Kristin Campbell, was awarded "Best Poster Presentation" for her poster "Increases in aerobic fitness and strength among women with breast cancer engaging in exercise training during and after adjuvant treatment" at the inaugral Faculty of Medicine Graduate Student Research Day. This research day was attended by graduate students from various […]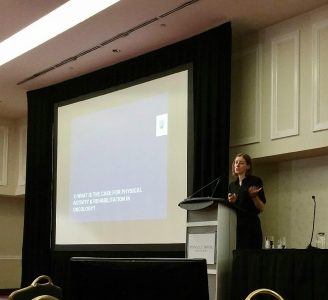 By alexandra akl on June 13, 2017
Dr. Kristin Campbell gives keynote lecture at the Canadian Association for Psychosocial Oncology annual meeting in Vancouver, BC. Dr. Campbell's presentation was titled "Making the case for physical activity and physical rehabilitation to improve the psychosocial impacts of cancer treatments." In addition, MPT/PhD student, Stanley Hung and MSc student Kelcey Bland attended the conference. Stanley presented […]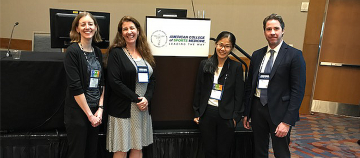 By alexandra akl on June 8, 2017
Dr. Kristin Campbell and the CEPL research team recently traveled to Denver, Colorado to attend the 64th annual ACSM meeting. This world-renown conference draws thousands of individuals from across the world to attend annually! This extensive conference included talks and presentations from students, and clinicians on the topics of Sports Medicine and Exercise. What an […]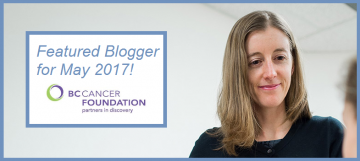 By hungsta2 on May 18, 2017
Dr. Kristin Campbell and Dr. Ryna Levy Milne are the featured bloggers in the Partners in Discovery Blog hosted by the British Columbia Cancer Foundation for May 2017. Their blogs will highlight the impact of exercise and exercise for breast cancer patients in general, and also discuss the importance of the Nutrition and Exercise During […]
By hungsta2 on March 1, 2017
There is no excerpt because this is a protected post.